DESIGN THROUGH THE AGES - 1960-1980.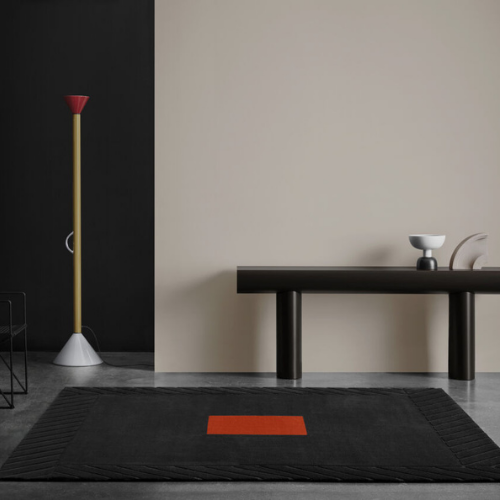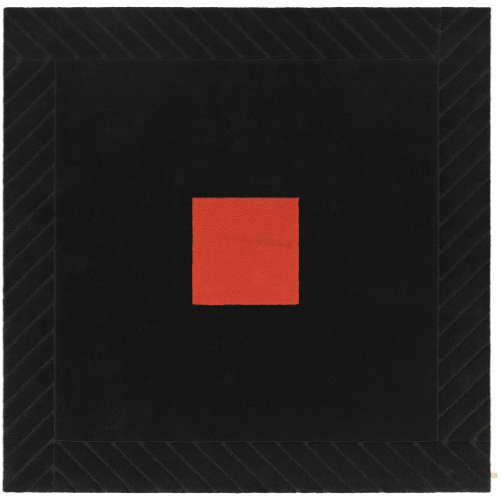 Square is a hand-tufted rug in pure wool that Kasthall Design Studio has reinterpreted from the 1980s original. The colorway is the same as the original design, in variegated black and coral red.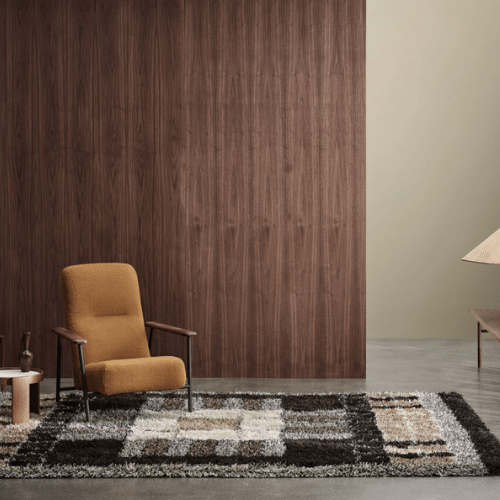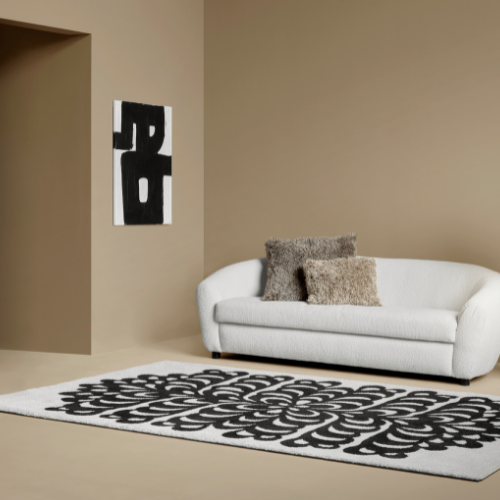 Balders Hage is a re-edition of Ingrid Dessau's '60s woven rya rug, that is now produced in the iconic quality of Moss, a hand tufted rug in wool and linen with a lively, cheeky design.
The original Påfågel was designed by Berit Woelfer in the '70s. Påfågel is a black and white graphic rug in wool and linen in a unique color scheme. Time-typical floral design which, thanks to its color and organic graphic form, is trend-sensitive with its timeless personality.
STUBB FAMILY
STUBB is a quality of wool and linen, now being updated with five color schemes added to the two existing ones. Other added features are two linear patterns, KATE and NAOMI, expressing a trend in which we see lively lines in looser long pile rugs. Shadow play. Contours. Surface and structure. When invisible suddenly becomes visible. This patternless and luxuriously rich, hand tufted rug has a smooth and vivid character inspired by fields of oats, soil, ink plumps and watercolor painting. Its complexity lies in the simplicity.
KATE & NAOMI Two strong women. Two new patterns. Named after two super models, these shag rugs can be traced back to "Ray", their original predecessor with its classical harlequin pattern. These elegant, yet playfully linear-patterned rugs express a freer form based on the same colors. Naomis central image with beaming diverging lines and Kate with a free chequered shape in the middle and mikado-like irregularity. Strong, simplistic identities in lively wool and linen is fitting for elegant homes, sitting rooms and bedrooms. Kate and Naomi also fit ideally in a lounge or with a set of sofas in low traffic public spaces. To trigger your creativity, they are available in a shape and size of your choosing.
STRING - WOVEN CHENILLE RUG IN PURE WOOL
The awarded String (Svensk Form/Design S, 1998) has a crosswise corduroy line that flirts with the trendy and popular 70-ies. An expression of artistic minimalism that curiously explores proportions and material. In experimenting with new yarn colors in combination with existing ones, we are aiming for an expression that will present new homes for the rug – a bedroom or sitting room, or other sparsely trafficked spaces where you can tread on it and admire it.