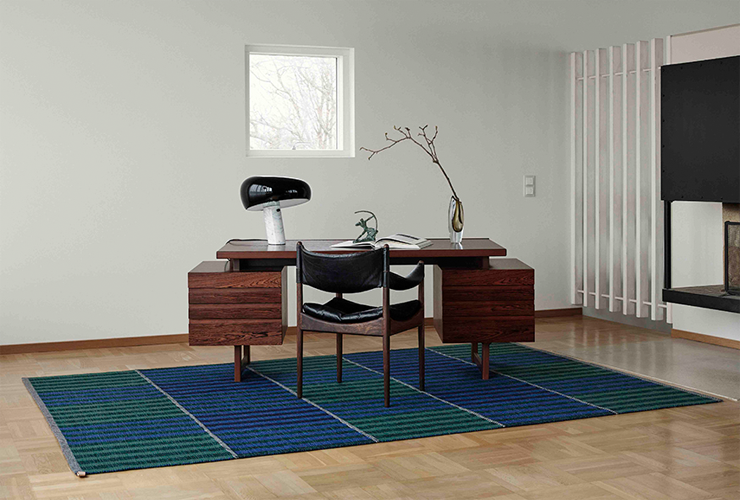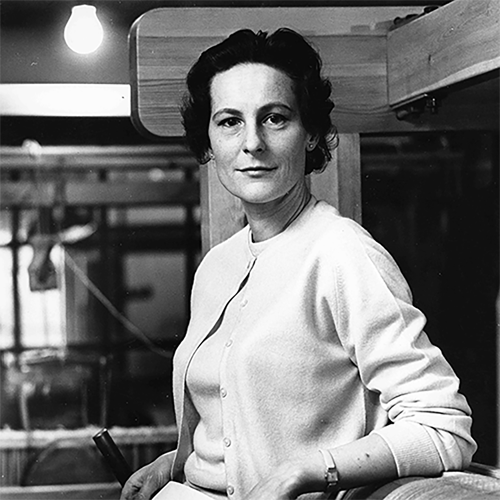 Ingrid Dessau played a significant role in the history of Kasthall, and she was instrumental in shaping the company into what it is and represents today. To celebrate Dessau's 100th birthday in March 2023, Kasthall Design Studio has chosen to recreate one of her sketches from its archive, a rug called Karusell from 1959.
– It is a flatwoven wool rug. A flirt with history. An expression that elevates our woven rug handcraft by allowing us to combine more colors in the weaving direction, Ellinor Eliasson explains.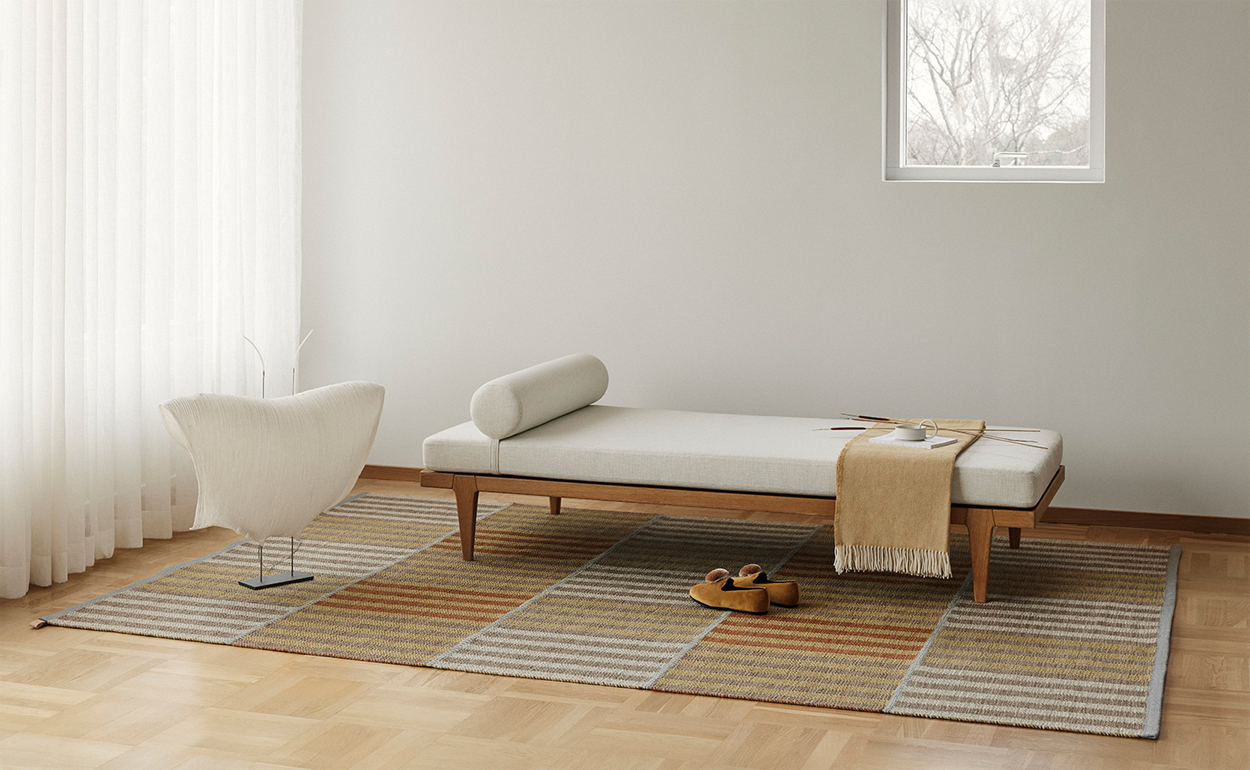 Kasthall's machines, techniques, and digital development have advanced significantly since the 1950s. As a result, the approach to weaving rugs has shifted noticeably. It was thus challenging to recreate the Karusell rug, whose technique and initial manufacturing procedure had become out of date.
– After using a digital weaving program to analyze the setup of our warp on newer machinery, I collaborated with colleagues to develop a binding that allows us to weave this rug using today's machines.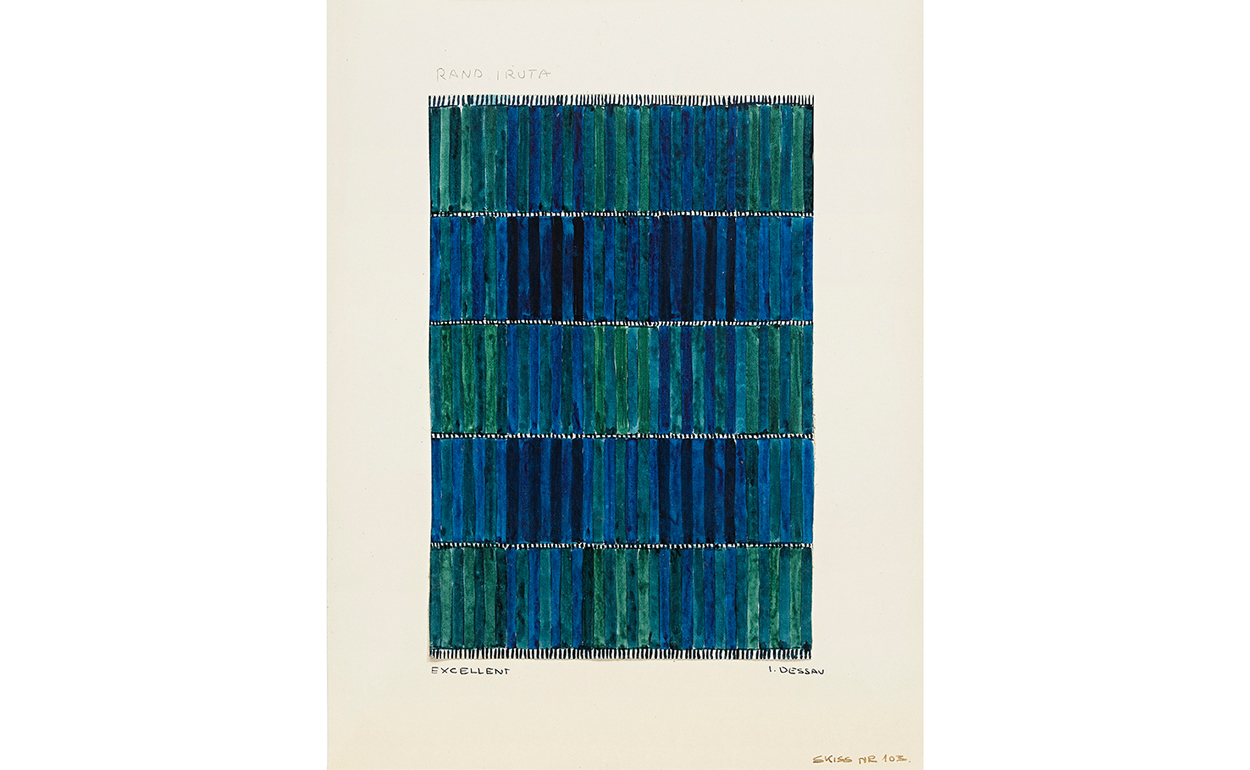 Dessau's imprint on Kasthall
Ingrid Dessau loved nature. Among the beauty of flowers, leaves, water, and stones, she found most of her inspiration. And her passion for innovation was just as strong as her love for creation. Dessau always kept an open mind to new ideas, whether they were related to developing Kasthall's visual language or exploring the latest weaving techniques. Her ability to blend the old with the new allowed her to create truly unique designs that stood out from the rest. Whether it was through her natural inspiration or her innovative approach, Ingrid's work captured the essence of beauty and artistry.
She worked at Kasthall for nearly 25 years, from 1954 to 1978, and it all began with a suggestion from Astrid Sampe, another iconic designer.
In 1952, Håkan Reis, CEO of Kasthall, approached Astrid Sampe about starting a design collaboration. Reis was sure that the key to Kasthall's success was design. Sampe agreed, but after a few years of working together with Kasthall, she advised hiring a chief designer to take the company's growing design commitment to the next level. She then suggested a promising and talented 31-year-old woman, Ingrid Dessau. This launch is a testament to our commitment to honoring the legacy of exceptional designers who have contributed significantly to the textile and design industry.
Karusell can only be ordered during the anniversary year, lasting until March 3, 2024.
Sizes: 200x300 cm, 280x300 cm, 280x420 cm, 360x540 cm, 440x660 cm.
No customized sizes.
Our customer service team is happy to answer any questions you might have about Karusell.
Write us an email at customerservice@kasthall.se
You can also find your nearest premium retailer here.