INSPIRATION FROM PATCHWORK
Created by Kasthall designer Ellinor Eliasson, Quilt's mosaic shapes and forms draw inspiration from many sources. A large part comes from design icons Anna Albers and Sheila Hicks. The two designers were renowned for their complex textile designs, where they combined shapes and colors to create unique nuances. This distinct expression became the central theme of the design. But beyond this, Ellinor's creation also draws historical comparisons.
In the latter half of the 19th century, poverty quickly rose across Japan, especially among farmers in its rural parts. Freezing temperatures and a nationwide cotton shortage made prolonging the life of clothes and adding extra layers to them a matter of life or death.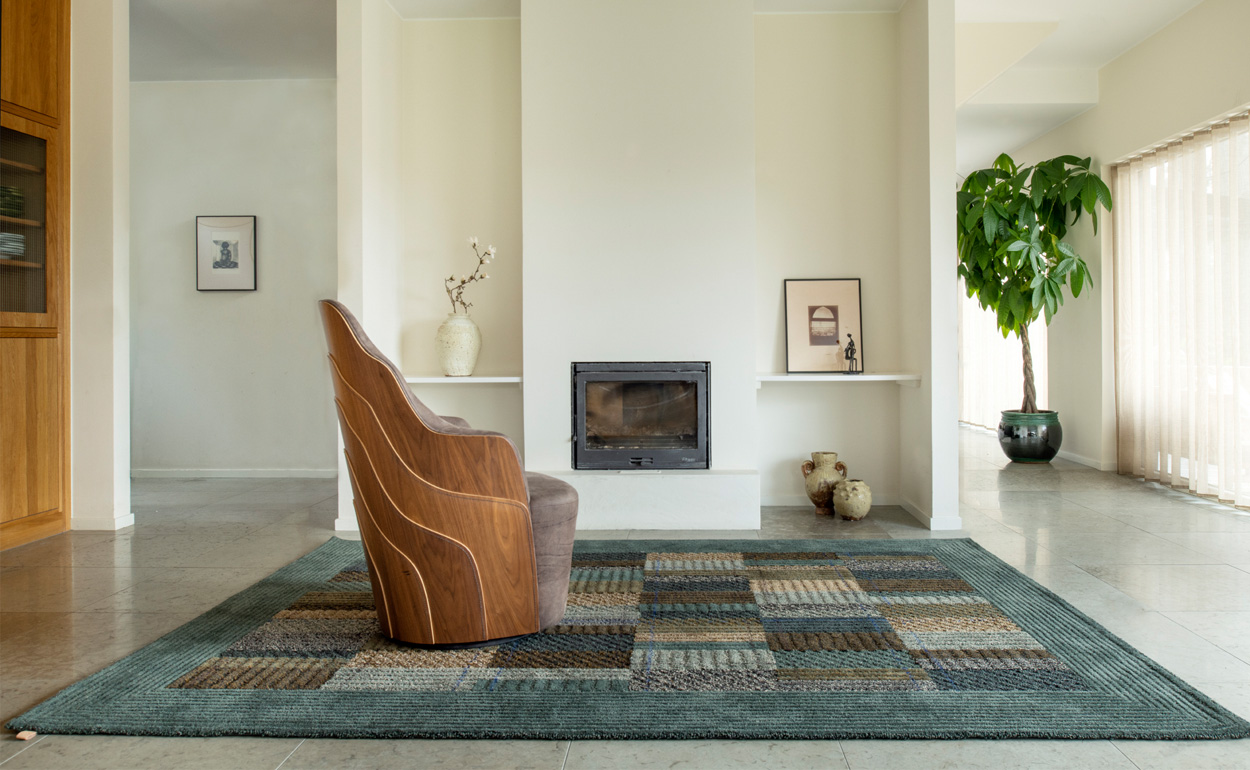 CRAFTING THE FUTURE
Two centuries later, Ellinor embraced the distinctive features of the Boro textiles and combined them with her own unique style and knowledge of the craft. The result is a truly unique rug that – in true Kasthall fashion – blends the traditional with the contemporary.

But the similarities with the Boro textiles are not just purely aesthetic. While the Boro textiles were shunned by the upper-class back then, the ethos of modern society has since changed. Fast-fashion is fading, and the demand for sustainable and conscious brands is rising. Today, we want our items, materials, clothes and textiles to last. And just like all of Kasthall's rugs, the Boro textiles were crafted to last a lifetime.
Quilt is available in two color schemes; "Bronze Green" and "Terracotta Sand".