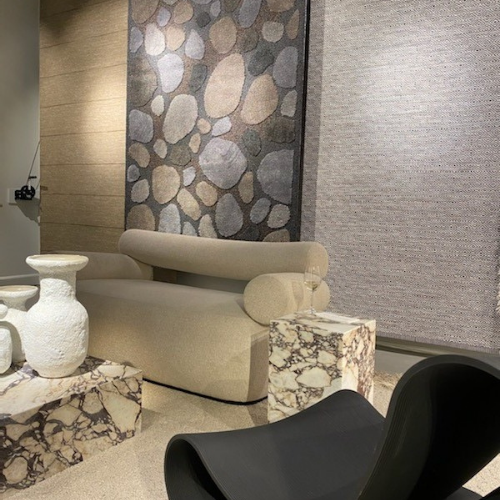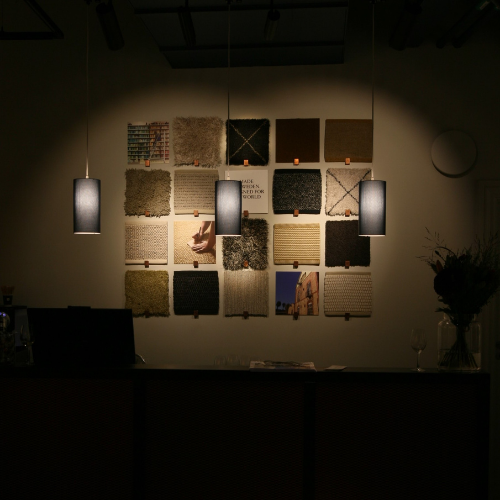 RAPSÅKER – A TRIBUTE TO THE BLOOMING SOUTH SWEDISH RAPESEED FIELDS
Kasthall has a well-known design studio as well as collaborations with various international designers. One such designer is the British designer Ilse Crawford, who together with Kasthall's design team has developed a collection of rugs, called Grönska. The collection, which can be translated to "Greenery" is inspired by the Swedish landscape surrounding the Kasthall factory and is a tribute to nature's beautiful colors and Kasthall's craftsmanship.
Rapsåker was presented i connection with the opening of the Malmö Flagship Store, in a limited edition. Rapsåker is based on the rug Åker from Ilse's collection. Åker is a tufted rug in pure wool with elements of linen. The horizontal blocks, with their different structures and subtle color shades form a landscape of the textures and colors found on the agricultural land surrounding the Kasthall factory. In Rapsåker, which goes in yellow tones, a little more linen yarn has been added to the composition to achieve a "sunnier" surface. To create a sense of when the sun shines on a rapeseed field and to highlight the shifts created by sun beams.